Scuba Dive & Swim Shop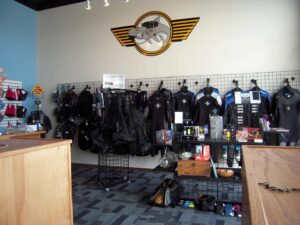 Our friendly staff of PADI Instructors, Assistant Instructors and Divemasters will make your learning experience fun and enjoyable when visiting our facility (stay tuned for our new state-of-art facility coming soon)! All of our sales staff is prepared to spend time with you helping you learn what swim or dive gear best meets your needs.
Suit Up & dive down with Our Scuba Diving Gear!
We offer a wide selection of swim & scuba diving products from top manufacturers at Amber Waves. From full SCUBA systems to those handy accessories that just make things easier – we're ready to make your swimming or scuba diving experience even better!
In our retail area, you will find a wide selection of gear to outfit you from head to toe! We carry Scubapro, Aqua Lung, Tusa, Cressi, Sherwood, Genesis, Suunto, Atomic, Oceanic, XS Scuba, Akona, Innovative Scuba, Gear Aide, Trident and other great scuba diving product lines.
Need to Service or Repair Scuba Diving Equipment? We Can Help!
We offer scuba equipment rentals and scuba diving gear repair services. Our scuba diving equipment service and repair center staff are highly trained and able to solve any problem you may encounter. The Amber Waves staff is committed to three core principles – outstanding customer service, offering great scuba gear at great prices, and keeping diving fun! Sound like your kinda' place? Come on in and see us – you will be glad you did!