Swim Lessons for Kids of All Ages, Abilities & Skill Levels (Coming In 2023)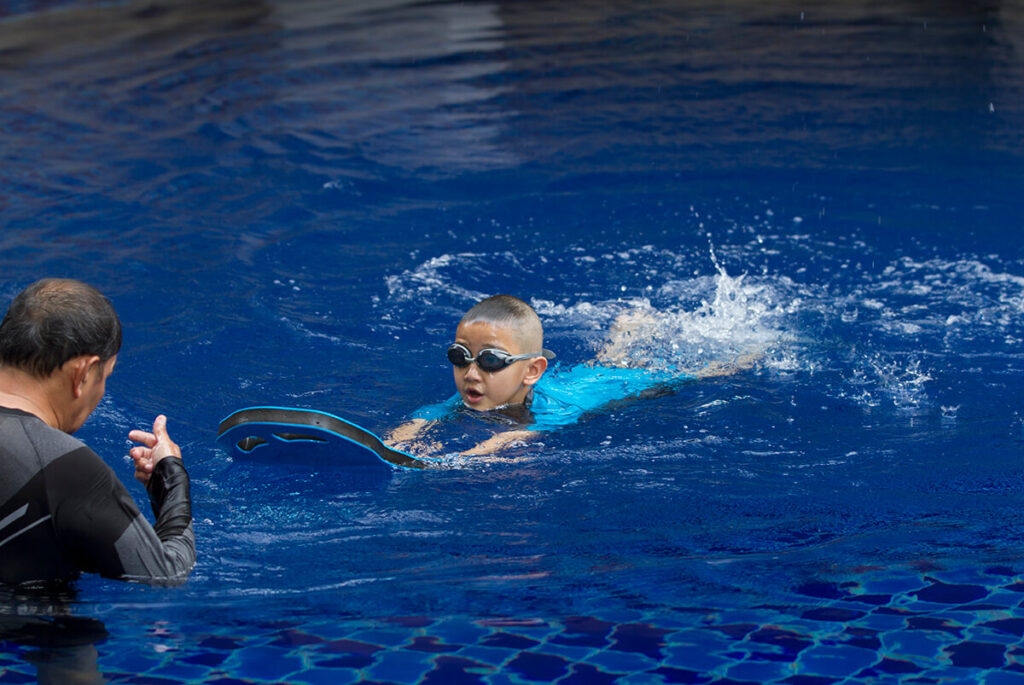 Learning to swim at an early age is a valuable skill that children will use for life. At Amber Waves, our classes are kept small with most classes being limited to four students per teacher, and swimmers are grouped by age and ability. This helps us ensure optimal learning conditions and plenty of attention for your swimmer to gain LOTS of confidence in making a splash!
Kids swim classes schedule & pricing
For the best learning experience, our swimmers are grouped together by age and ability.
Students meet on the same day each week on weekdays, evenings, or weekends for 30 minutes in monthly sessions.
Session Types

Monthly – Four weekly classes in a month
Weekly – Four consecutive classes in one week

Our simple monthly billing guarantees a spot in your preferred class time for future months and includes access to family swim.
No contract! If you need to take a break, no problem. Just let us know and we can start or stop your classes as needed.
Learning to swim properly is an essential lifelong skill that will help keep your child or loved one safe in the water. Contact us with questions, give us a call at (316) 775-6688, or find a class on our calendar to give the gift of a skill your child will use for life!